The FFK awards sponsorship prizes every three years as part of the Aachen-Dresden-Denkendorf International Textile Conference in Dresden. These prizes are given to outstanding graduation works that demonstrate high scientific or practical relevance. FFK sponsorship prizes aim to achieve the following objectives:
Promotion of engineering talent and scientific excellence in textile and assembly technology.
Establishment of a secure membership base.
Increase in the visibility and reputation of the FFK.
Students and graduates of the Diploma program in Mechanical Engineering with a specialization in Processing Machinery and Textile Machinery Engineering (VTMB) and the Master's program in Textile Machinery and High Performance Material Technology at the Technical University of Dresden can apply for these awards with exceptionally completed diploma and master's theses in the field of textile and assembly technology.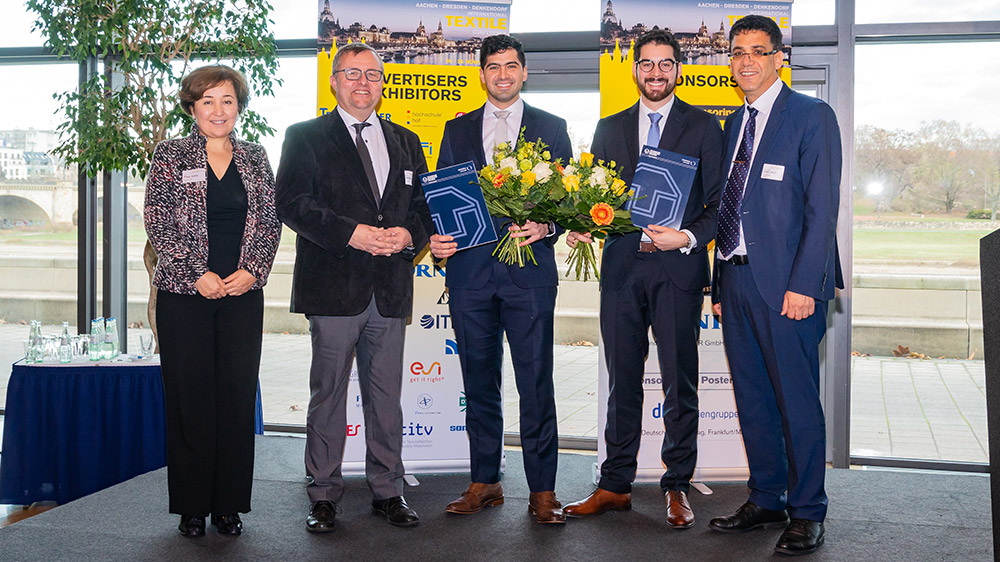 The FFK supports multi-day student excursions to German textile machinery manufacturers, production facilities in the textile, clothing, and user industries, as well as textile and clothing machinery trade fairs such as Techtextil, Texprocess, JEC, and ITMA. Previous destinations for student excursions have included Frankfurt/Main, Hannover, Cologne, Milan, Paris, Barcelona, and Birmingham.